By Roy Maurer | September 8, 2023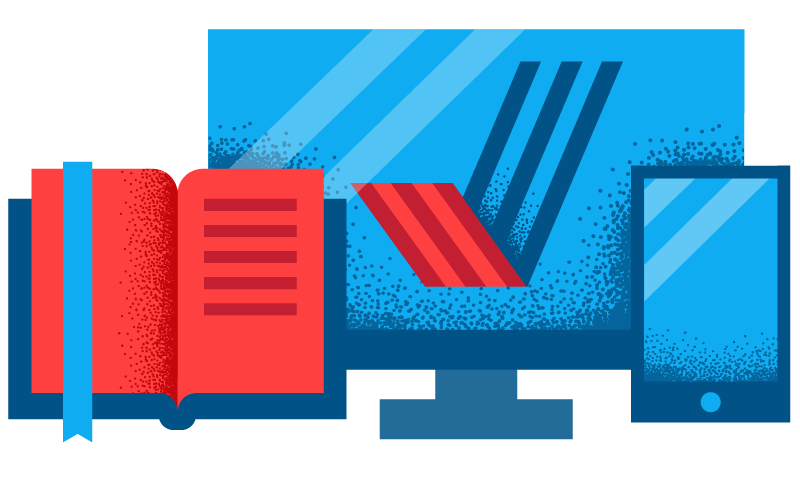 The proposed features for the upcoming revamped version of E-Verify would fundamentally change the way employment eligibility verification is conducted, according to a proposal from U.S. Citizenship and Immigration Services (USCIS).
E-Verify NextGen—scheduled for release in 2024—integrates the Form I-9 process with E-Verify, the federal government's electronic employment verification system, and shifts much of the process away from HR and to the new hires themselves. Currently, employers must complete a new Form I-9 for each new hire and enter the information into E-Verify if they are enrolled in the program.
"The proposed changes are significant," said John Fay, director of product strategy at Equifax Workforce Solutions. Fay participated in a demo of the NextGen product with other E-Verify agents as part of a USCIS listening session earlier this year.
Here's how it works: Using E-Verify NextGen, a new hire will electronically enter their biographical information, citizenship or immigration status, and acceptable identity documents using their myE-Verify secure personal account. Once the system confirms the employee's employment eligibility, the employer will be notified and can finish the verification by examining the documents—remotely, if it is taking advantage of the new alternative verification option. The submitted information will be used to create a completed Form I-9 for the employer to download and store.
The current process relies on employer participation to correctly enter information on the Form I-9 and then transcribe that information into E-Verify, a practice that sometimes results in data entry errors that lead to E-Verify mismatches, Fay said.
"The idea behind NextGen is that the employee will be less likely to make a mistake with their own data," he said.
In addition, new hires will be notified if further action is needed to determine their employment eligibility, removing the employer's primary role in the mismatch resolution process. Employees will receive notification of and resolve E-Verify mismatches directly with the government without requiring the employer to be an intermediary. This creates a more secure and private process that can speed up case resolution, according to USCIS.
"The fact that employers are not involved in the process may sound appealing, but I know many HR organizations want to have a more active role in helping employees resolve mismatches, so that could be an issue for some employers," Fay said.
Another new development is that employees would be able to carry their verification status with them when they change jobs. Currently, employees and employers must complete a new Form I-9 and enter a new E-Verify case—if an employer uses E-Verify—each time the employee starts a new job.
"A key feature of NextGen is to allow employees to save their information in their myE-Verify account to be used for future employers," USCIS said. "Once they receive their unique reference code from a new employer, the employee can simply update their information if necessary and complete the NextGen process with their new employer."
Fay said this feature—which may be duration-based or otherwise limited by work authorization conditions—is a common-sense approach. "In an era where job transitions and career pivots are on the rise, it makes sense to allow employees to carry over their eligibility verification to new employers where permissible to do so," he added.
Overall, Fay said that E-Verify NextGen will be most useful for those employers that are still completing I-9s on paper. "For them, if they are also using E-Verify, it is a very manual process," he said. "E-Verify NextGen, as described, should offer a more seamless experience for both the new hire and the employer."
However, Fay said he's not sure if E-Verify NextGen in its initial iteration will be the best option for medium-size and larger employers who depend on interconnected onboarding systems and digital storage—features that are typically available through an electronic I-9 system, which NextGen is not.
"Without a true electronic I-9 system, you still have to store the forms somewhere, you still have to do reverifications manually, you still have to make corrections and purge forms," he said. "NextGen version 1.0 reportedly will not do any of those things. For many larger organizations, the electronic I-9 process is one step within a highly organized and connected new hire journey that includes prehire applicant tracking, completion of state forms, and other onboarding steps. Once NextGen has been released and tested in the wild, we hope that USCIS will make it available to E-Verify Web Services agents so that we can incorporate this new experience within our employer workflows."
E-Verify Required for Some
Employer use of E-Verify is voluntary except for certain federal contractors and subcontractors, as well as employers in certain states that require all or most employers to use it, including Alabama, Arizona, Florida, Georgia, Mississippi, North Carolina, South Carolina, Tennessee and Utah. Employers looking to utilize the new "optional alternative procedure" for examining I-9 documents remotely must also use E-Verify at participating hiring sites. Experts say the process enhancements included in NextGen are meant to be an additional incentive for more employers to voluntarily use the system.
"The government is absolutely signaling to employers to consider using E-Verify because it can make the onboarding experience smoother," Fay said. "It should also plug in nicely with the new alternative virtual procedure."
E-Verify NextGen will not replace the standard version of E-Verify for the time being, and E-Verify employers will be able to choose which process they will utilize—the current E-Verify process or the NextGen version.
To view the original article, click here.