By Kathryn Mayer | May 5, 2023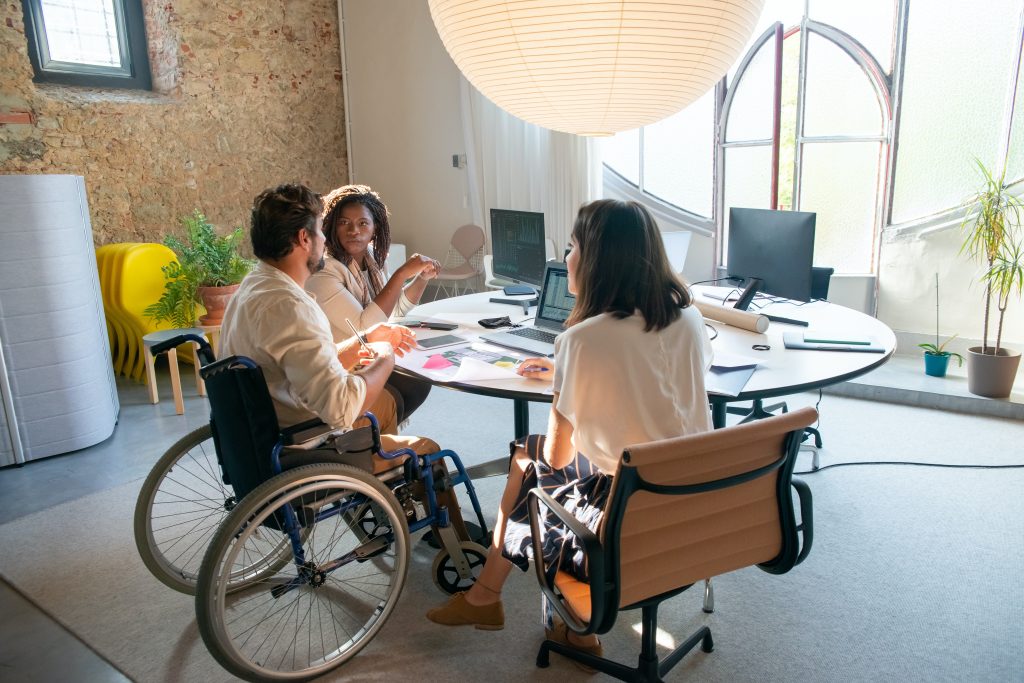 Employers are shelling out bigger pay boosts to employees in 2023 than they have in years, new data indicates—but projections are slightly below what employers had budgeted a few months ago.
That's according to new data by Mercer, which found that U.S. employers reported 2023 annual merit increases have averaged 3.8 percent, while total compensation—which includes merit awards as well as all other types of compensation increases impacting base pay, such as promotional, cost-of-living and minimum wage—increased by 4.1 percent.
That's just below estimates from last fall: In November, participants in Mercer's U.S. Compensation Planning pulse survey reported that they were budgeting 3.9 percent for merit increases and 4.3 percent for total increases.
Despite the dip from last year's projections, 2023 compensation hikes remain above those from 2022, which averaged 3.4 percent for annual merit increases and 3.8 percent for total increases. Not only is that a bump from 2022, but the 2023 figures represent the largest increases employers have provided since the 2008 financial crisis, said Lauren Mason, senior principal in Mercer's Career Practice.
The survey findings indicate that "employers are continuing to invest in compensation to combat prolonged tight labor markets, but they are doing this with more prudence than what we saw in 2022," she said.
Pay increases varied significantly by industry, Mercer found. The life sciences, energy, and services industries lead the way with 4.5 percent, 4.4 percent and 4.4 percent total compensation increases, respectively, while the health care services and retail and wholesale industries lag, with 3.6 percent total compensation increases.
A number of factors are likely driving more aggressive compensation strategies, from ongoing high inflation to the competitive labor market, which is still strong despite signs of slowdown in some industries.
Meanwhile, employees have high expectations when it comes to competitive pay and benefits. For instance, recent data from the ADP Research Institute's annual global survey of more than 32,000 workers found that the overwhelming majority of workers (83 percent) expect a raise in 2023—and, on average, they foresee an 8.3 percent uplift. Some employees are expecting even more: Globally, 10 percent of workers expect a salary boost of more than 15 percent in the next 12 months, and 18 percent expect an increase between 10 percent and 12 percent in the next 12 months. Meanwhile, 50 percent of U.S. workers say they're underpaid, according to the report.
Pay transparency, which is gaining a growing foothold in the workplace as heightened employee expectations around salary disclosures and new laws requiring disclosure in some parts of the country prompt more employers to add salary information to their job postings, is also putting pressure on organizations, Mason said.
"With recent pay transparency legislation, employees have more data than ever to assess their compensation in the external market," she said. "This will continue to put more pressure on employer programs, and combined with a continued tight labor market, reinforces the need for continued focus on competitive and equitable compensation."
Evidence of Slowing?
Although employers have been aggressive in their compensation strategies, there also are signs things may be starting to slow. In addition to the actual increases coming in slightly below initial projections, Mercer found average base pay has changed in the past year. In 2022, employers provided higher pay for new hires and made market and equity adjustments in greater numbers than they were previously. The national average base pay change from Jan. 1, 2022, to September 30, 2022, was 4.7 percent, which indicated that pay was being driven up by more than annual increases. But when looking at base pay changes from October 2022 to March 2023, the national average base pay increase was only 3.4 percent, while the median was 2.8 percent.
Meanwhile, Mercer found that while unbudgeted pay hikes outside of the typical merit cycle have risen in recent years, many employers indicated they were making changes to manage compensation increases with additional governance. One in three employers indicated they were adding additional governance or approvals and limiting or freezing off-cycle increases.
Other recent salary data from Seattle-based compensation software firm Payscale found that fewer organizations plan to give base pay raises this year, with 80 percent of organizations saying they plan to do so in 2023—down from the 92 percent of organizations that gave raises in 2022.
"Companies were playing catch-up last year [in regard to pay]," Payscale's Chief People Officer Lexi Clarke said in February. "That being said, as inflation starts to ease, as the job market cools a little bit and as comp strategies are more set in place in different organizations, we'll start to see those raises really stabilize from last year's payouts as companies become a little more cautious with the uncertainty around economic outlook."
In a blog post explaining the survey results, Mercer analysts said all this might indicate that organizations are "setting aside the more reactive tactics of the past several years and looking more strategically at how they will be attracting and retaining much needed talent."
"In 2023, employers are focused on making changes to manage compensation spend more thoughtfully, particularly with increases outside of the annual compensation increase cycle and addressing critical gaps in pay equity," Mason said.
To view the original article posting, click here.